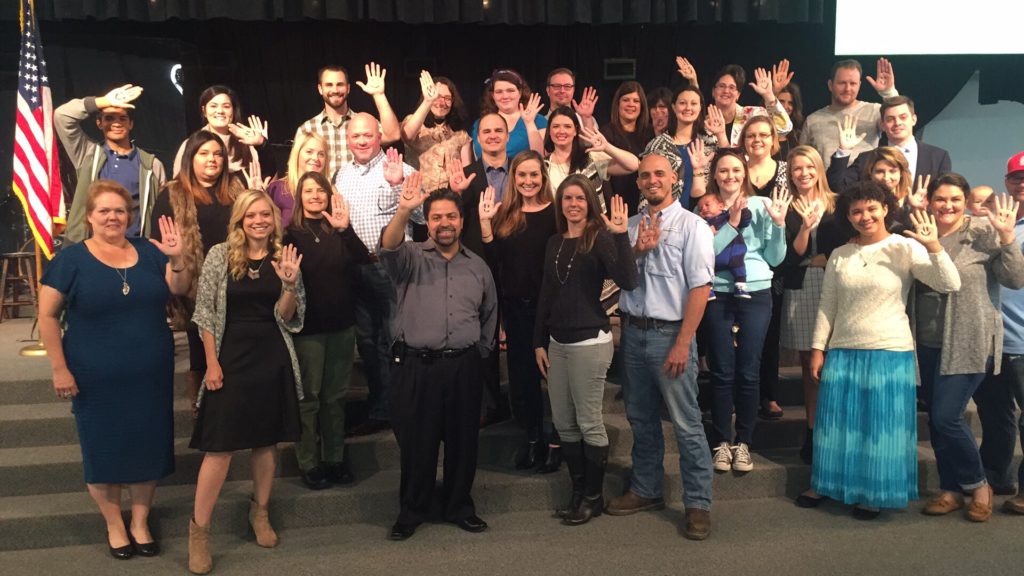 Uplift Adoption Network held an event for anyone interested in adoption during National Adoption Month. Sponsored by On Point Legal, Adoption Perspectives Conference offered education and resources for adoptive parents, adoptees, and professionals who work with birth parents.
There were talks that addressed how adoption affects us all, breakout sessions tailored for particular adoption needs, and a panel discussion where speakers answered audience questions. Plus five ministries and organizations, including A Door of Hope Ministries and Louisiana Right to Life, were present to have one on one conversations with the attendees.
If you didn't get a chance to come here are some highlights from the morning:
Amy Canada

told the story of adopting her children, Wynter and Joshua. She highlighted the importance of forming a supportive community and also gave some specific advice regarding how to ask for help.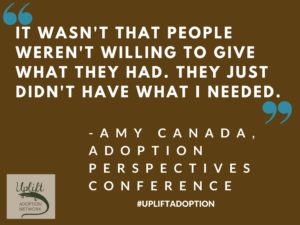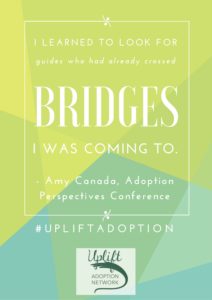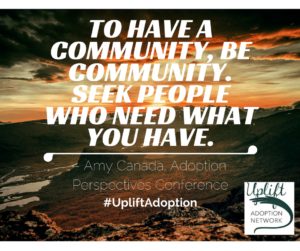 Katie Duplantis

, a birth mother who made an adoption plan with On Point Legal, shared what birth mothers need as they process the adoption and gave a call to action to create more support for birth mother needs.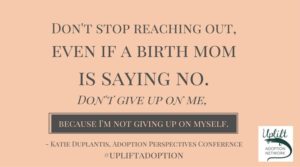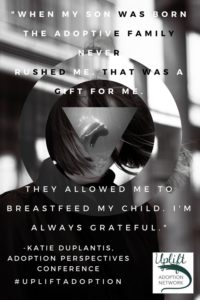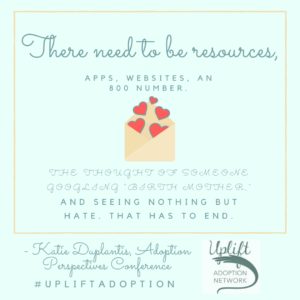 On Point Legal senior attorney,

Todd Gaudin,

gave the audience practical tips about deciding if adoption is right for your family, and the steps to take.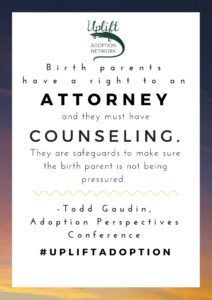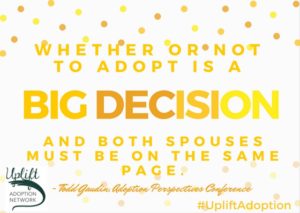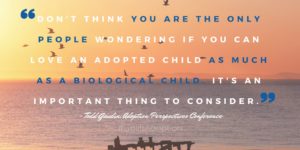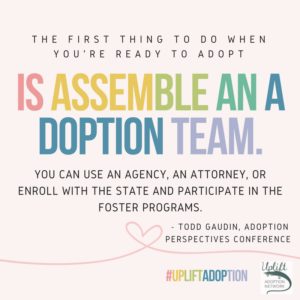 We wanted to say thank you to everyone who participated in the conference;
Victor Canada

, co-founder of Uplift Adoption Network and an adoptive father.

Amy Canada

, co-founder of Uplift Adoption Network and an adoptive mother.

Todd Gaudin, principal attorney at On Point Legal with 20 years of experience.
Katie Duplantis

, birth mother of honor.

Taylor Gilbert, licensed clinical social worker from Goodwood Counseling.
Katie Manuel, mother of five (two through adoption) and adoption consultant for Christian Adoption Consultants. 
Aimee Poche, director and coordinator of Louisiana Heart Gallery.
Kristen Maddox, founder of A Door of Hope Ministries.
Michelle Gros

, adoptive mother and law student.
Also, a huge thank you to the team at CrossPoint Baptist Church. They helped make our event a success.
This event celebrated what we believe at Uplift Adoption Network; that adoption is a duty and a calling, not a second-best option. We hope to inspire, encourage, and support the building up of families through adoption in Louisiana. If you have ever considered adoption, we would love to talk to you. Give us a call at (225) 270-9022 or visit our Facebook page.